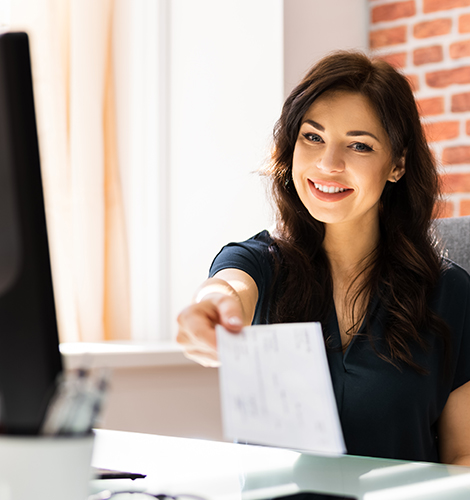 Business Deposits
A True Partner for Your Business.
Whether you are a business of one or a thousand, you can count on us to make banking simpler and your success more achievable. In addition to business checking fundamentals, we offer a wide suite of commercial and treasury services to support your business.
Reward your business by earning points from your everyday purchases. 
Use your AVB Bank Visa® CheckCard to earn points on everyday transactions and reward your business with cash back, gift cards, or pay with points. 

With no monthly maintenance fee, this account is ideal for small to medium-sized businesses with low transaction volume.

This account provides the the checking essentials needed to manage cash flow, plus interest!
business interest checking

Designed to deliver value and provide features that meet daily business demands, this corporate account provides customizable solutions and incorporates treasury management tools.

Committed to supporting our local community, this account is perfect for meeting the unique needs of non-profit organizations.
community non-profit checking

With a ZBA, businesses can reduce costs, eliminate manual transfers and stay a step ahead when eliminating idle balances.
zero balance account (ZBA)

Whether saving for a planned purchase or maintaining reserves for an unexpected event, the IMMA is a hassle-free way to grow funds.
business insured money market (IMMA)

Saving for those unexpected business expenses is a smart move for any size business.

Make deposits greater than $250,000 eligible for FDIC insurance and maintain access to funds - working directly with AVB Bank, a bank you already know and trust. 
IntraFI Cash Service - DDA & MMDA Option
Back to top