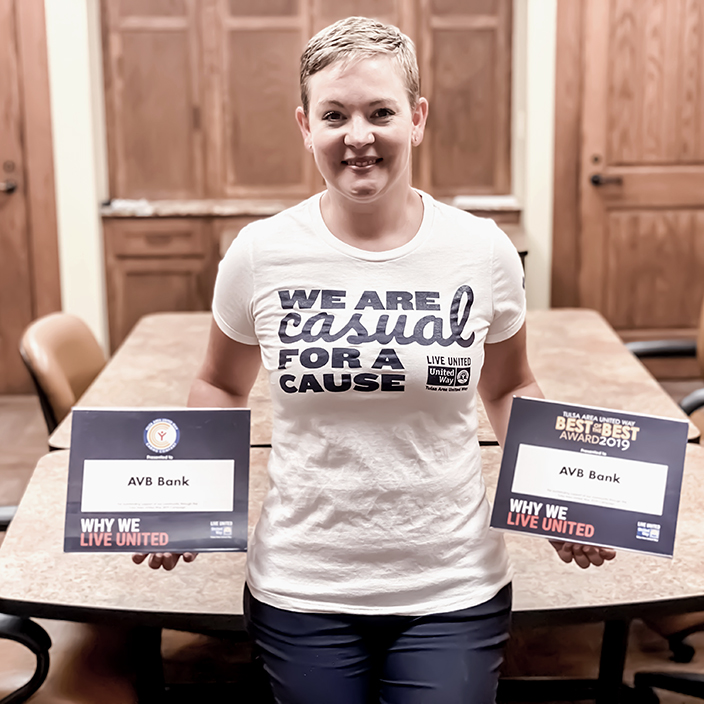 Community Commitment
 It's not just what we do... it's who we are.
Economic Development, Education and the Arts are three of the main focuses of our charitable giving.
AVB Bank donates tens of thousands of dollars each year to multiple charitable organizations, along with our employees contributing numerous hours of volunteer time serving in various capacities with a variety of organizations in Broken Arrow and Tulsa. 
AVB Bank looks at community responsibility as an extension of what we already are and what we hope to become. 
What is a Community Bank?
Community banks are independent, locally owned and operated institutions.
Why is a Community Bank Important?
Community banks are important because they focus on the needs of local families and businesses. The main concern of a community bank is investing in the neighborhoods, communities and businesses in their area.
Why is Banking at a Community Bank Important to Me?
Banking with a community bank contributes to the growth of your local economy. You are not contributing to the bottom line of some huge holding company located in another state.
Community organizations supported*:
Broken Arrow Innovation District
Creek County Public Facility Trust Authority
Welcome to Hope Foundation