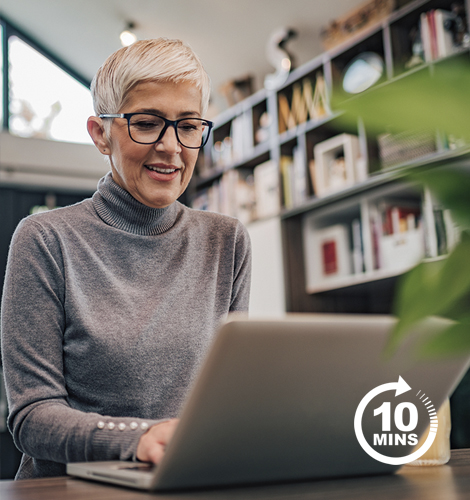 ClickSWITCH
Switch to AVB in less than 10-minutes!
SWITCH To AVB Bank In Just A Few Clicks.
ClickSWITCH is a tool that makes it easy for you to quickly and securely switch your current online bill payments, automated payments and direct deposits from your existing financial institution accounts to your new accounts. 
 
ClickSWITCH removes the hassles of contacting all your bill payees to make changes and helps ensure you don't miss a payment when you change financial institutions. 
 
It's fully automated, convenient and takes less than 10 minutes!

How ClickSWITCH Works.

Contact Us

Call 918.251.9611 to get your ClickSWITCH username and password.

Prepare Your Switches

Once you have your username and password, you're ready to make the switch! Switch over your accounts with just a few clicks. You can do this from the comfort of your home or if you like, we can walk you through it over the phone or in-branch.

ClickSWITCH will do the rest!

ClickSWITCH will use the information provided to switch your automated payments and direct deposits to your AVB Bank accounts. The "switch" process takes around 15 business days (roughly 1 billing cycle) to take effect. We recommend you monitor your accounts to avoid charges for overdraft of insufficient funds.
Why ClickSWITCH?

Change financial institutions without the hassle.
Securely switch direct deposits and recurring payments in just a few minutes.
No need to track down payments or fill out paperwork.
Just a few clicks will save hours.
Track switches and receive real-time notifications.
Initiate the closure of your account at your old financial institution.

Frequently used automated payment & direct deposit Payee's:
Government payments (Social Security, pension/retirement plans, government sales tax, employment insurance...)
Utilities (electric, gas, water...)
Publications (newspapers, magazines, subscriptions...)
Financials (mortgage, car loan, credit card or lease payments...)
Insurance (home, life, auto, health, business...)
Other bills (phone, internet, cable, satellite, charitable donations, club memberships, association dues...)