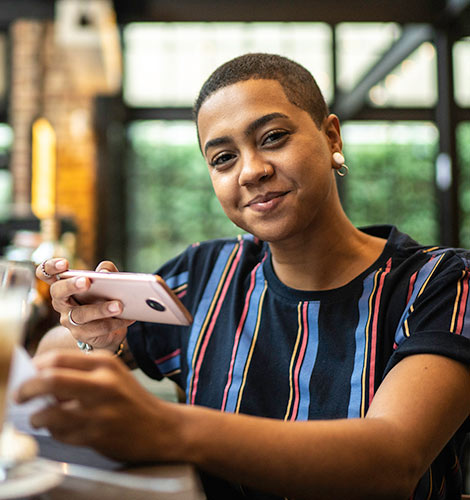 Remote Deposit Capture
Make a Deposit Without Making a Trip to the Bank.
No More Waiting In Line.
AVB Bank's Remote Deposit Capture (RDC) revolutionizes the way commercial customers can process their checks. By creating a digital deposit from their office, a business is eliminating a trip to the bank, thus, reducing cost and improving productivity through streamlined operations. Additional benefits include the convenience, better availability of funds and ability to consolidate banking relationships.

In addition to making electronic deposits without leaving the workplace, this state-of-the-art system is ideal for managers who want to track deposits from multiple locations, build and view customer reports and instantly access check images.

Remote Capture Benefits.
Consider the possibilities:
Receive funds faster
Eliminate the need to take checks to the bank
Offers speed, savings, convenience and security
Find out about returned items quicker
No need to purchase, install or maintain software
Improved efficiency and profitability
Post same day with Check 21 feature

Check 21 allows banks to process electronic check images in the place of actual checks

Access image archives 24-hours a day
Easy paperless research and speedy retrieval
Quick reporting function
It's Simple.
AVB Bank RDC is a one-stop solution for your check processing needs. It's like bringing the bank's teller window to the office!
It's a simple, fast four-step process:
Log into AVB's Online Banking, Cash Manager, to access RDC.
Feed a check (consumer, commercial, cashier's or a money order) into a scanner located at the business.
Enter the amount of the check.
Hit "SUBMIT."