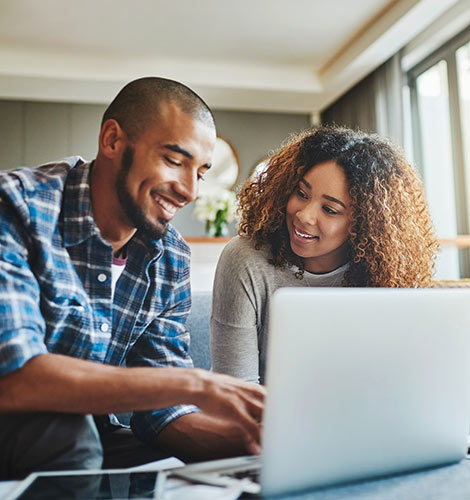 Online Banking & Bill Pay
The branch that never closes!
One simple login...when and where YOU want!
You have access to your accounts 24-hours a day, 7-days a week. Use the same login to access AVB Bank's Online Banking or Mobile App. You can access any of your deposit or loan accounts with a personal computer, laptop, tablet or smartphone, or using your mobile app. 
Online banking gives you the ability to manage and access your account online – over the Internet, using your computer or mobile device – instead of visiting a bank branch.
View account balances

View transactions, deposits and withdrawals
Transfer funds
Download and print statements
Create customizable alerts 
Pay bills electronically
Access eBills, as well as account balances, transactions and statement information

AVB Bank uses multifactor identification. Online Banking & Bill Pay is secure and safe to use.
AVB will never ask you for sensitive information online such as your Social Security Number, Account Number(s), PIN(s), or Password. NEVER give this information to anyone online or through email. If you are asked for information of this type while online or through an email, contact us immediately.
Online Bill Pay allows you to make payments electronically.
Pay bills safely and securely to businesses and individuals without the hassle of writing checks or forgetting your username and passwords at different payment sites. Set-up recurring payments or stop payments with just a few clicks.